I have a three year old DeLonghi DEM10 dehumidifier whose low temperature warning light is now permanently on. The unit is indoors where the temperature never drops to such low levels.
Internet searching suggested a faulty capacitor on the main PCB. I replaced this but to no avail.
The schematic shows that connector CN2 leads to the temperature sensor. Disconnecting this and measuring with a multi-meter showed a sensor resistance of 650 ohm. I experimented with a few different resistances and it seems that anything above about 1500 ohms turns the warning light off. I settled for 2k7 ohms, cut the sensor lead, soldered it in place and covered with heat shrink.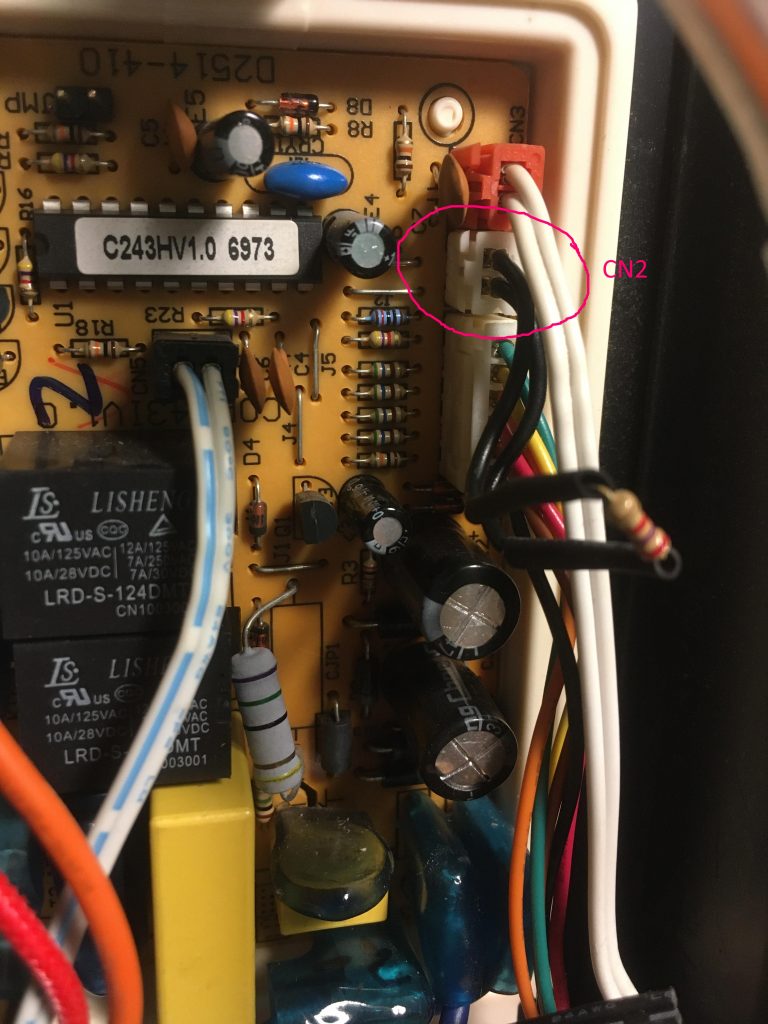 All working now!